Our company and the service we provide
Our family run business has been selling property in the Gosport area since 1969, having a prominent presence in the local property market.
We always welcome the opportunity to assist in the sale of houses, flats or bungalows and provide advice without charge.
We are happy to quote our selling fees and can advise on any additional costs that would be charged by others when selling a property.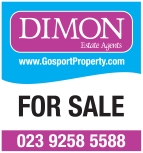 Free Valuations
Probate valuations carried out
No sale - No fee
No withdrawal or marketing charges
No length of contract just 28 days notice to change
Advice on presenting your home for sale
Coloured Floor plans
Attractive colour details
Arranging for an Energy Assessment of your home
Our own 'In House' weekly property guide
Distinctive For Sale Boards
Accompanied viewing
www.Rightmove.co.uk advertising and additional Rightmove Microsite
Advert on the website www.onthemarket.com
Advert for your property on this website www.gosportproperty.com
Video walk through tour provided free of charge if required
We will work hard to find you a buyer.
But we realise this is only the start of our work.
The second stage of selling your property is often the longest period in the relationship with your Estate Agent.
Some homes sell in just a few days or weeks but getting a sale through can on average take anything from 6 to 10 weeks.
This, in our opinion, is where estate agents attitudes to this part of the process can differ greatly and where experience and professional handling of your sale can make a real difference to achieving a successful move.
We understand how important support at this stage is to you.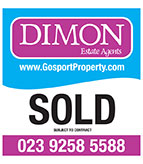 We will write to each party and their legal representatives on your behalf confirming the sale.
We will assist or monitor where appropriate the submission of your purchaser mortgage application.
We will liaise with your own and your buyers legal representatives throughout the sale to monitor the conveyancing process.
We will assist in arranging any surveys.
We will assist in helping to obtain estimates if items of work concern your buyer from their survey.
We will monitor the progress of other sales in your chain by liaising with the estate agents involved.
We will monitor the receipt of your buyer's mortgage offer, signing of the contract and paying of the deposit.
We will assist with agreeing a completion date if required.
We will advise you when exchange of contracts has taken place.
We will be happy to assist with the holding and handing over of keys on your completion day.
Access on the Sales progression platform for estate agents called MIO.
We are trialing mio an estate agent app for home buyers and sellers. This award winning app gives convenience and peace of mind 24/7 updates on you home move straight to your smart phone. It is available on iOS and Android without charge to those selling through our company
MIO keeps you organised and on track with regular updates, tasks and reminders regarding your sale or property purchase, and offers the convenience of in app messaging to us.
For more information visit www.mio.co.uk